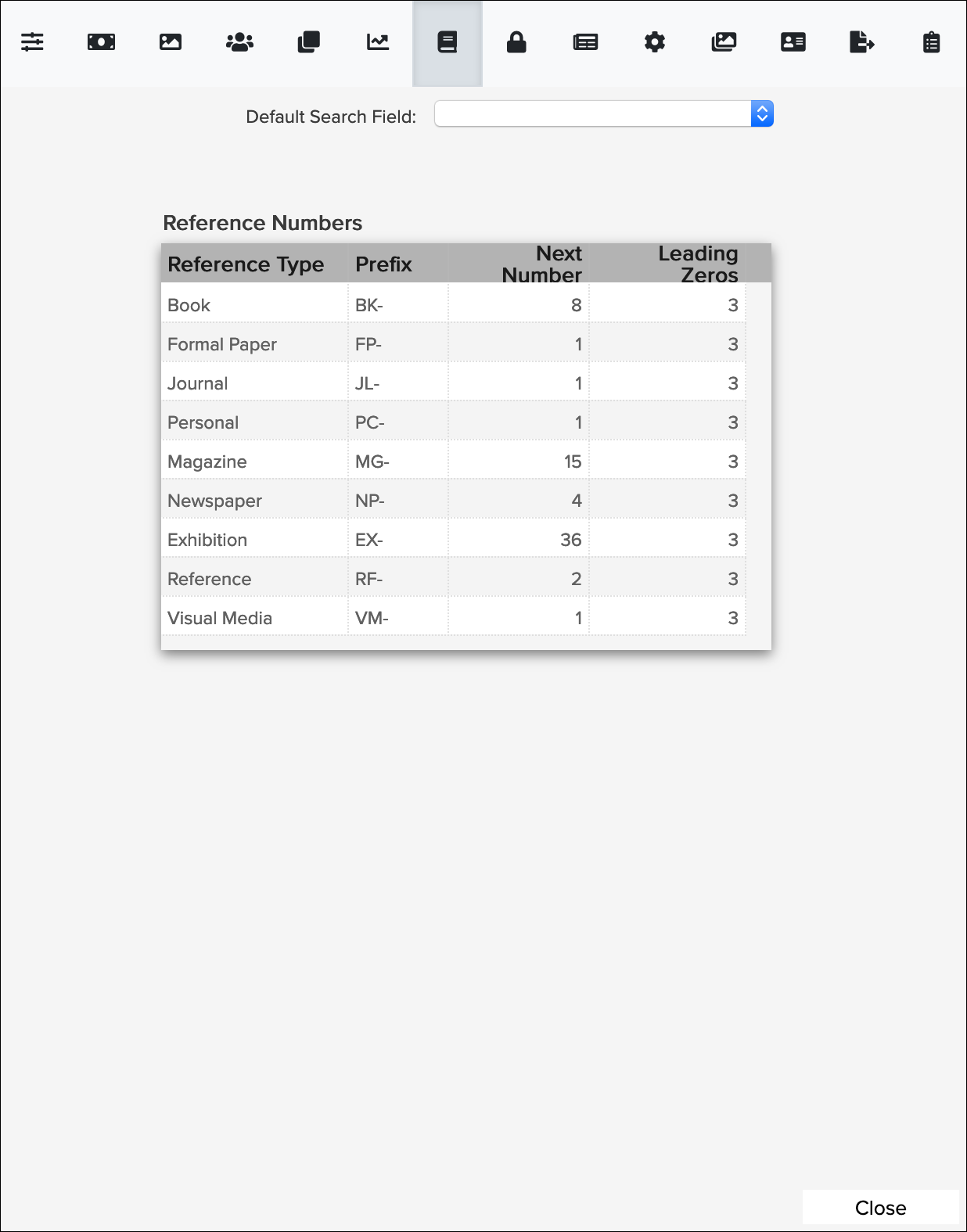 Default Search Field
In Artsystem5 the default setting for Search, in any module, is All Fields for the most efficient and comprehensive record gathering. However, a specific field can be selected here to pre-set the module search parameter for a more targeted starting point.
EXAMPLE: If the user is engaged in a project requiring repeated queries of References by "ISBN #", the default Transactions module Search In field can be set to ISBN #.
To return again to the original default setting, set the Default Search Field to the empty option (as shown in the screenshot at the top of the page).
NOTE: The Default Search Field is a local Setting, which will reset to the original default setting when the browser cache or cookies are cleared. See also Settings Overview: Making Changes.
Reference Numbering
The References module Settings includes a grid of all Reference types with their currently assigned Prefix, Next Number, and Leading Zeros. To manage, customize, and adjust these components of the module numbering system, double click in the desired field and edit the value.
NOTE: Adjustments made in this grid are not retroactive, and will be applied when subsequent Transaction records are generated.