How to add items or edit the drop-down lists
From the Main Menu select Transactions > Edit List Fields
Use the drop down next to Select List to select the particular list to edit: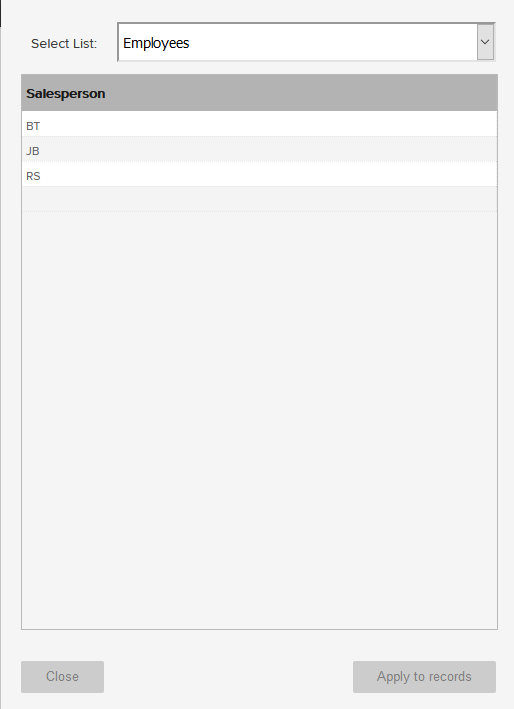 If users are editing any dropdown list be sure to click off the editing field and select the Apply to Records button.
Employees: Enter employees to be utilized by the Transaction By and Authorized By fields.
Item Types: Item Types are used on the Additional Items Pane for adding additional charges to a Transaction.
Payment Method: Payment Methods are used on Cash Sales, and Cash Receipts to indicate the type of payment received (Visa, Check, Cash, etc.).
Tax Jurisdictions: Users enter Tax Jurisdiction and Rates as appropriate. Note there is a section for adding Tax Above a certain price and Users can check Per Item if applicable.