All modules include a NEW menu in the Main Toolbar where the user can add New Records, run Reports, or create new ViewSets.
Add New Records
Select New > Module Record in any module to generate a new record. Clicking this option will initiate a workflow to guide the user through steps specific to creating a new record for that module.
Add New REFERENCE Record
Add New TRANSACTION Record
Create New Reports
Select New > Report and choose any report in the list, to generate a new report.
SEE: How To Run A Report
Gather a focused group of records prior to generating the report by ViewSet, Worksheet, Marking, or Search to ensure the best performance.
NOTE: Running reports for very large data sets may take significant time to process.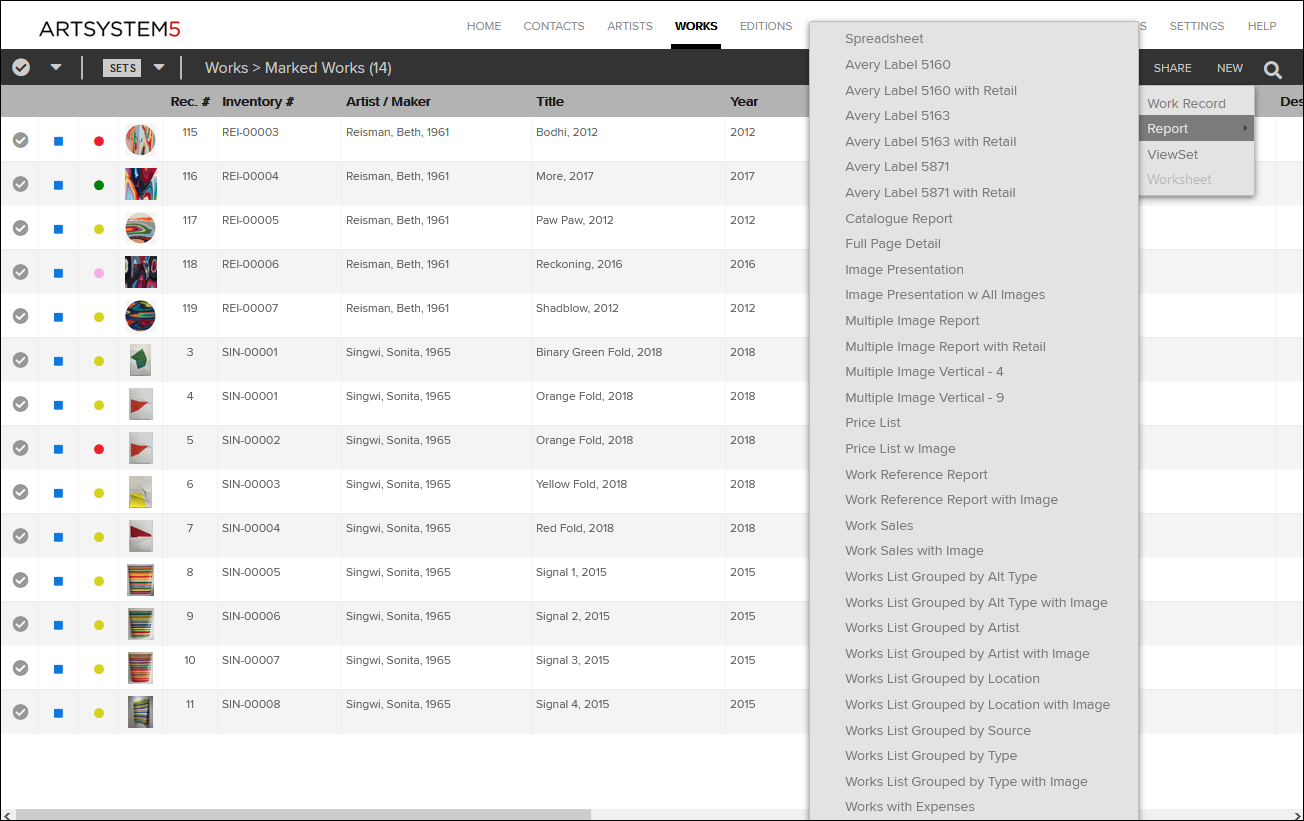 Create New ViewSets
Select New > ViewSet to open the Add New Module ViewSet window.
The ViewSet is a powerful tool that allows users to query the data directly. The panel is organized into groupings of criteria where data filters are defined. When saved, the ViewSet is responsive to database changes and will always match and display the most up to date results.
EXAMPLE: The screenshot below shows the creation of a new Works ViewSet which will show Works that are Active, Available, and have a Retail greater than 5000 but less than 10000.