The easiest way to get a list of Works sold to a particular client is to create a View Set:
Open Works > All Works
Select from the Action Bar New > ViewSet
In the White menu on the left, select the option Sold To
On the Sold To Pane, Search to find the particular client in the list and click to mark the client.
Select the OK button to generate the View Set.
The View Set will open with the exact records the user was looking for. Note that the Set name highlighted in the View Set Panel is 'New View'.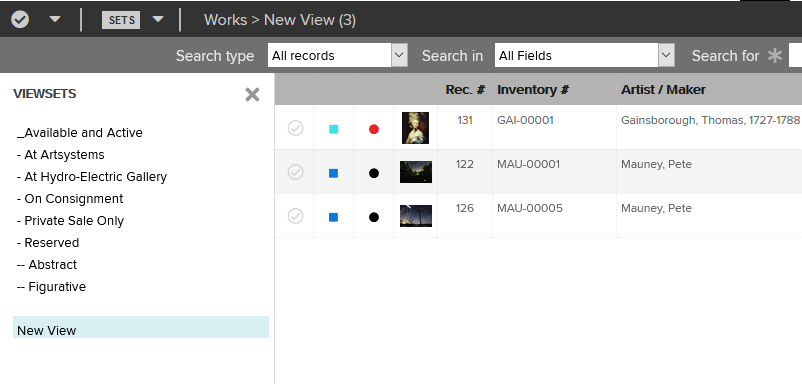 If it is desired to save this particular View Set, click on the dropdown from the Action Bar next to the SETS button and select Save New ViewSet
A prompt will appear to type in the View Set name. Click the Save button to add the new View Set to the View Set List.